To use Google Cloud print you need to have a Google Account. If you do not have an account yet register a new account.
---
Add Printer
You can either add a classic printer or a cloud printer.
Please follow the instructions on the Google page on how to add a printer.
To use a classic printer, you need to have a running PC/Mac connected with the printer with Google Chrome browser installed.
An overview of your current printers can be seen on Google Cloud Print.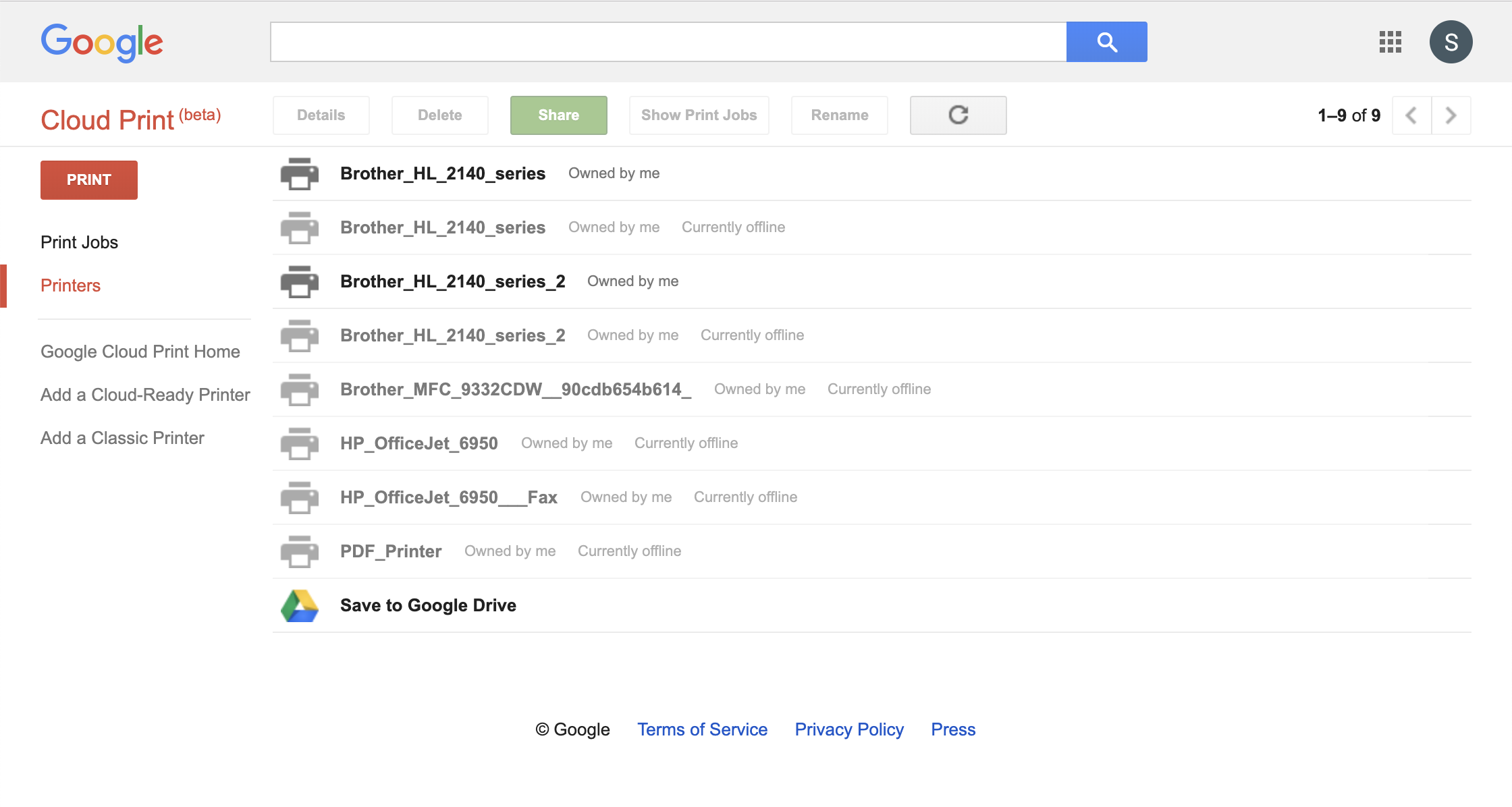 ---
Create Google Project
To allow your shop to access your cloud printers and operate properly, you have to create a Google project.
You can create your project in the Google Developer's Console.
Please enter the name of your online shop in the filed project's name and click on Create.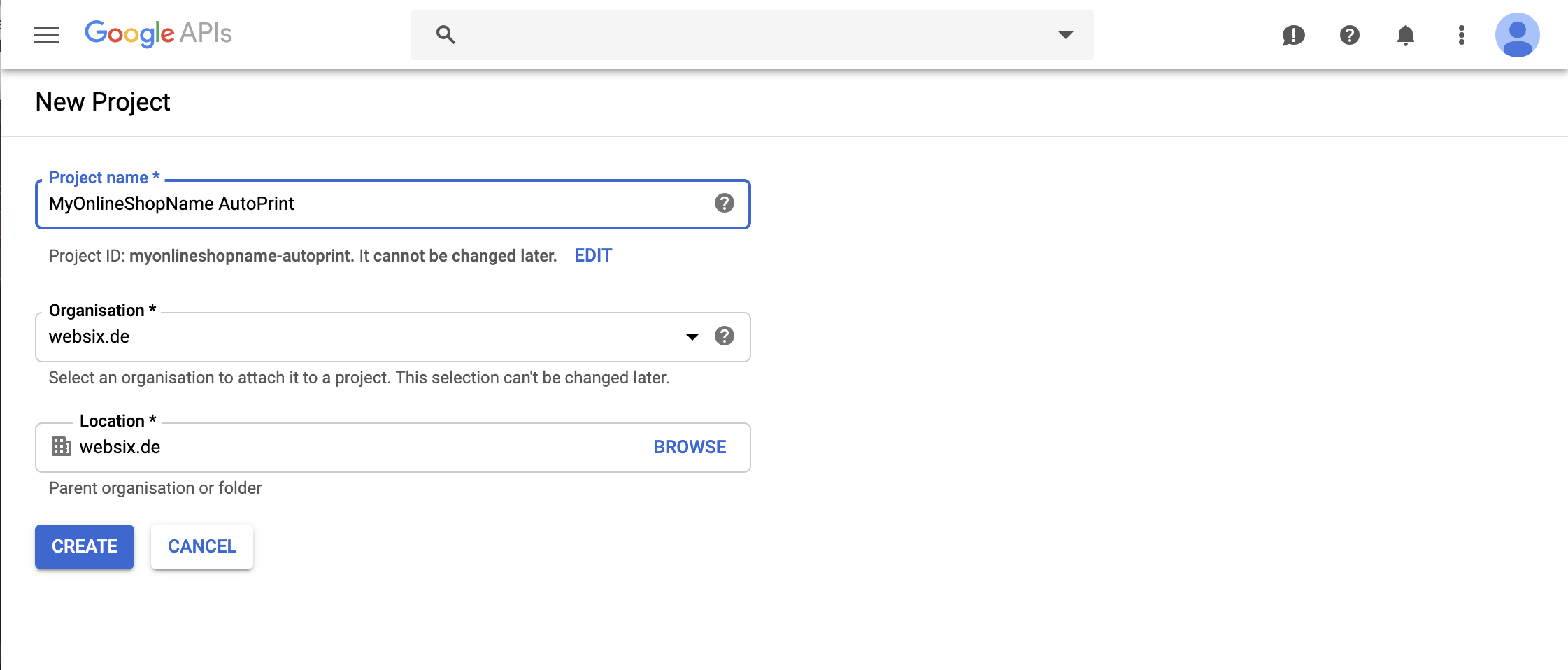 Now you need to enable APIs and Services by clicking on Enable APIS AND SEVICES on the APIs & Services page.

Afterwards search for IAM Service API and choose IAM Service Account Credentials API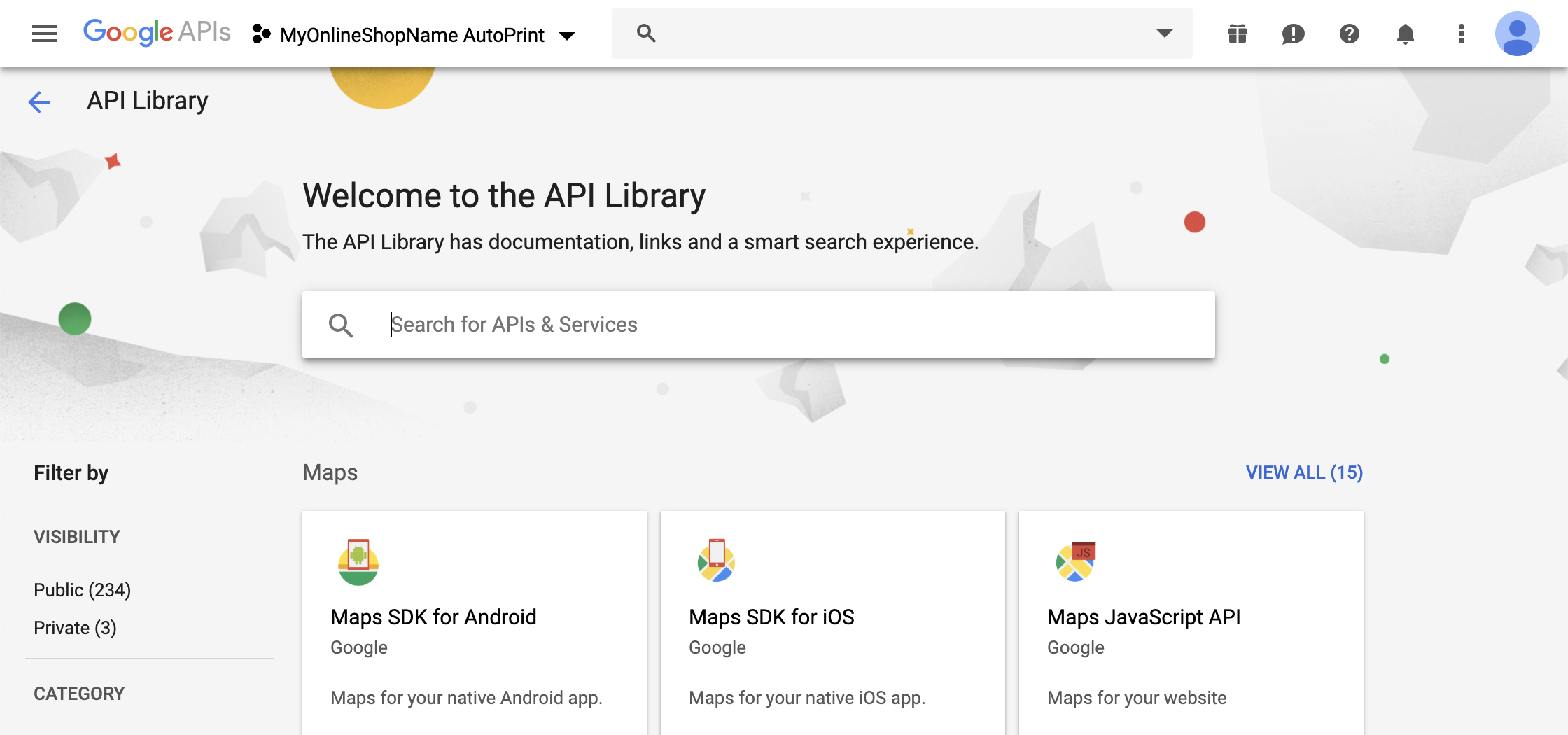 Now enable IAM Service Account Credentials API by clicking enable.

You need to create your credentials, do so by clicking create credentials.

Choose IAM Service Account Credentials API and No, I'm not using them and click What credentials do I need?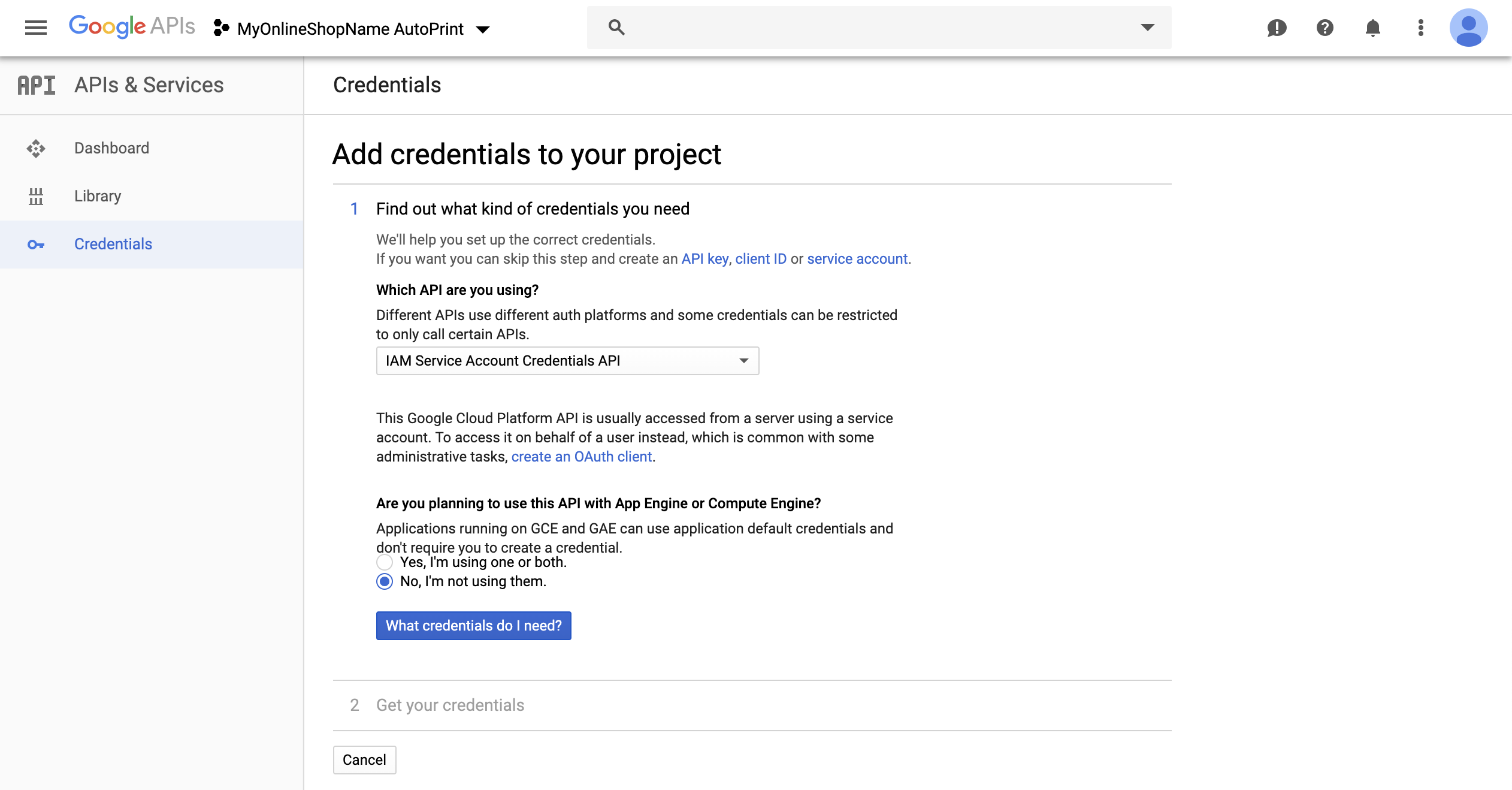 Please use autoprint as Service account name and choose owner as role then click continue.
By clicking continue an authentication file is downloaded. This file is very important for the following steps. You may now close the Google API window / tab.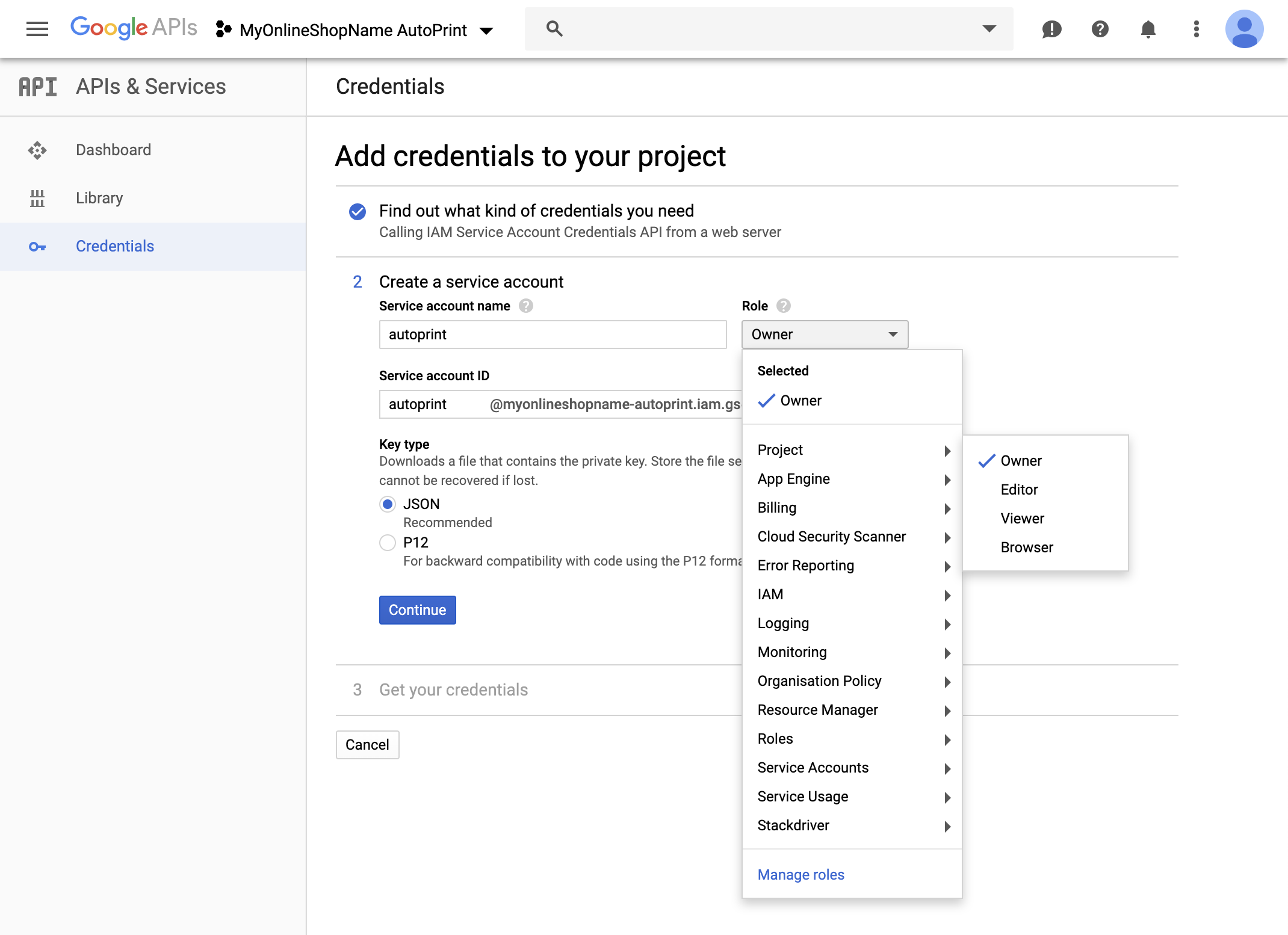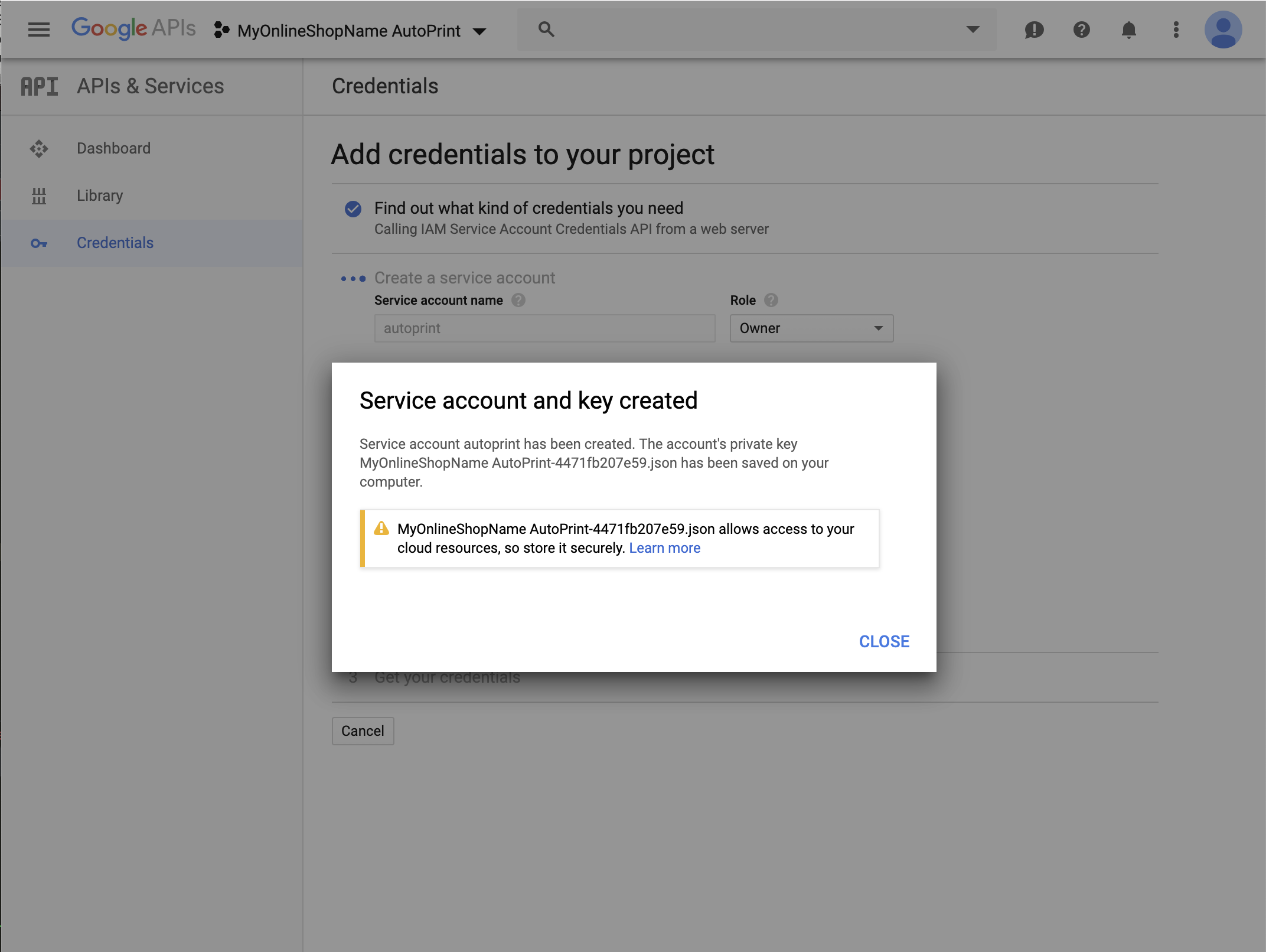 ---
Share Cloud Printer
Open the downloaded authentication file with a simple text editor (like sublime) an copy the email in the section client_email in the format xxxxxxx@xxxxxxxx.iam.gserviceaccount.com

Head over to Google Cloud Print and select the printer you would like to use to print documents.
Now click Share and paste the copied email in the field Invite people, confirm with Share.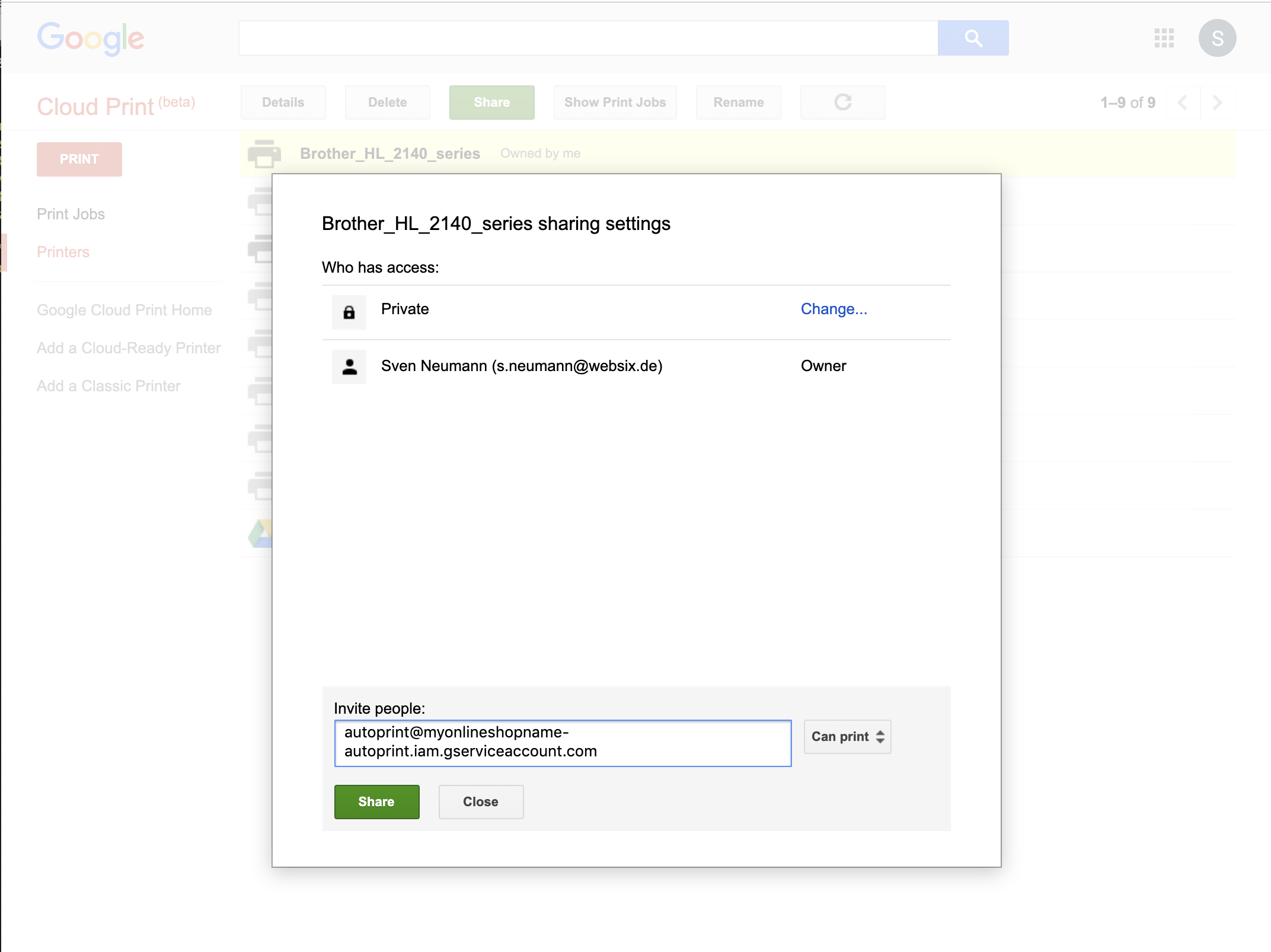 ---
Add Authentication File
Select and copy the whole content of your authentification file and paste it into the field at Configuration in the plugin. Save the configuration by clicking save configuration.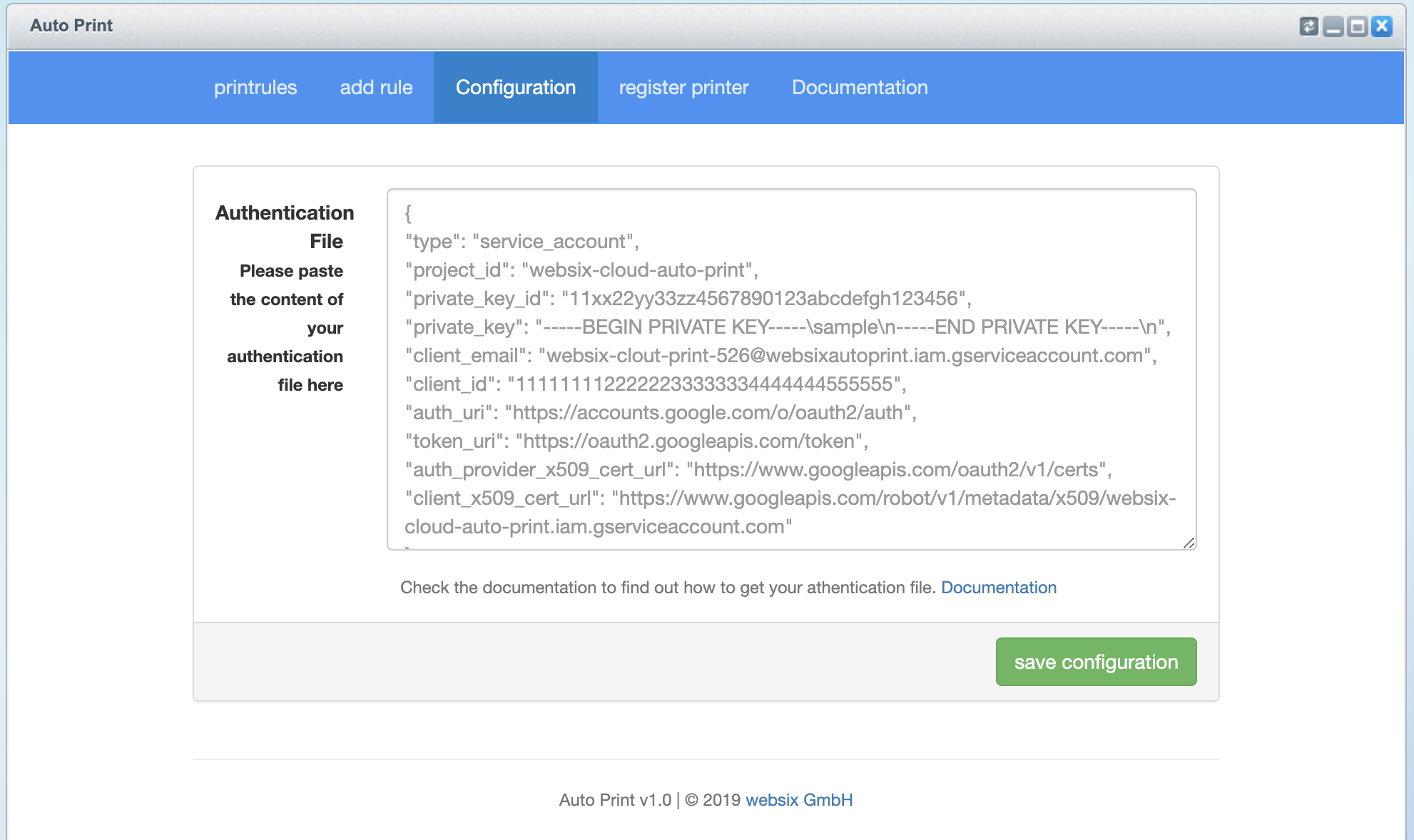 ---
Register New Printer
The new printer has to be registered within your project. You can do this at register new printer.
To get the necessary printer ID go to Google Cloud Print and choose the printer you want to add.
Click on Details and open the tab Advanced Details.
You can now see the needed printer ID. Select and copy the printer ID.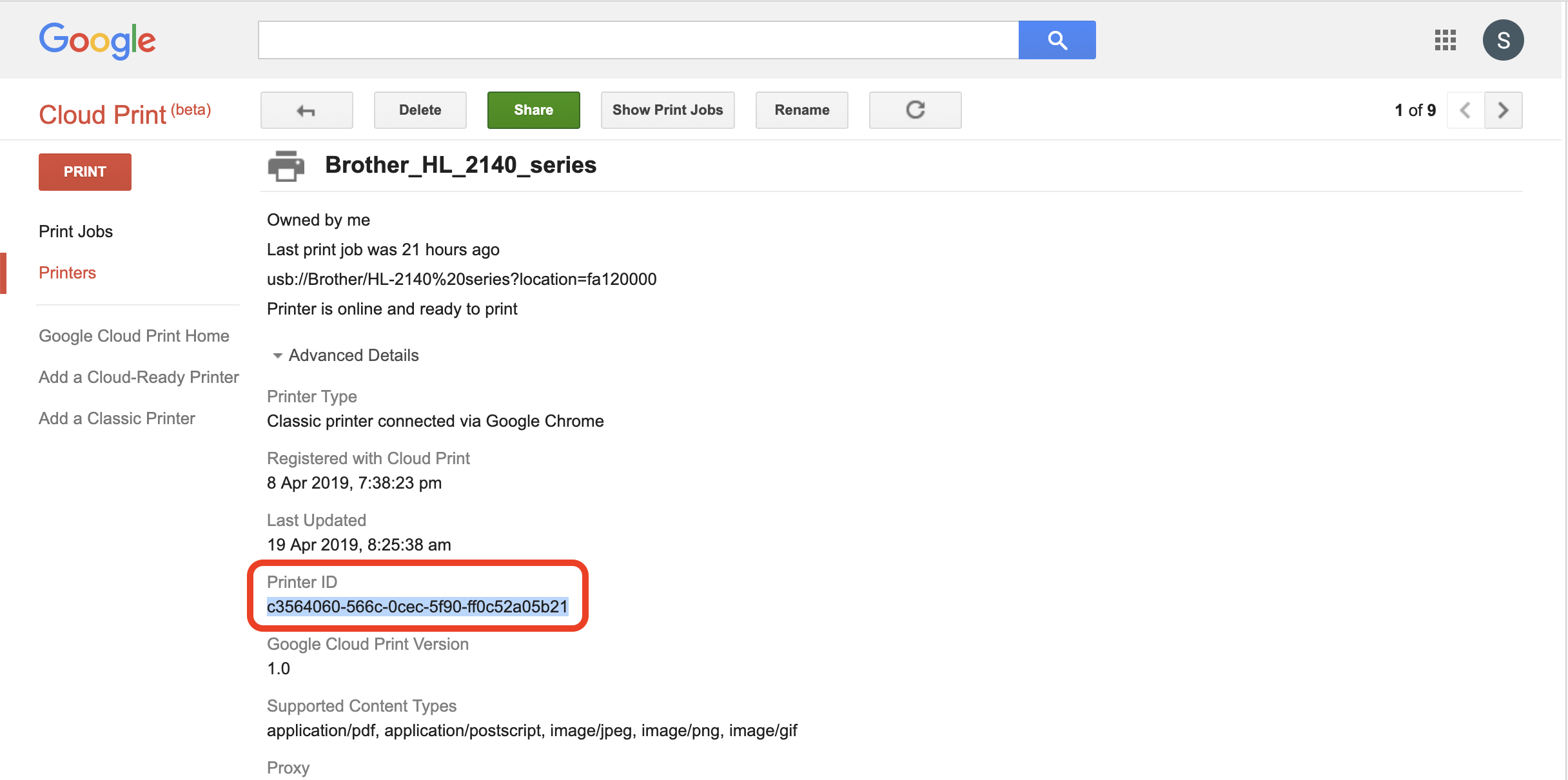 Now head back to the plugin and open the tab register printer and paste the copied printer ID in the field and confirm by clicking register new printer.
The new printer is now registered and ready to be used within the plugin.